With hundreds of health safety reasons available for height adjustable desks, we've picked our favourites to help you out.
IMPROVED HEALTH AND CIRCULATION
○ Increases your mental and physical health
○ Activates your muscles and circulation
○ Relieves the pressure on your spinal discs
○ Allows time for your body to relax and revitalise itself
Regular physical activity reduces the risk of obesity, type 2 diabetes, metabolic syndrome, cardiovascular diseases and some cancers. By alternating between sitting and standing we ensure that we are staying active and activating our muscles and spinal discs frequently. Height adjustable workstations provide a much needed break for our spine and increase the overall health safety benefits. It gives our bodies a chance to relieve some of the extreme pressure we put our backs under and provides the spine valuable recovery time, allowing it to begin properly healing and regaining strength.
A strong spine is vital to a healthy and positive environment. By transitioning to a height adjustable workstation, not only do we boost our environmental atmosphere, our revitalised spine will start to have a positive affect on our moods, our overall mental health and most importantly, our happiness. By activating unused muscles regularly throughout the day by alternating between sitting and standing, we ensure we stay active during those long work hours, increasing blood flow, oxygen supply and help strengthen our bones and improve our overall mental and physical health.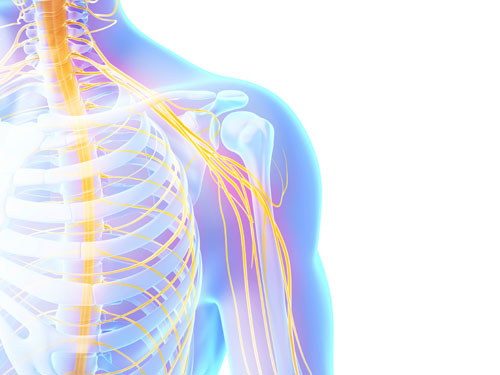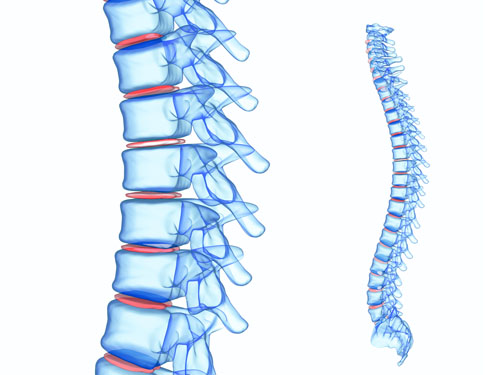 ○ Promotes blood circulation through the spinal cord
○ Activates healthy muscle movement
○ Increases nutrient dispersion throughout the body
○ Allows your spine to settle back into its natural curvature
Sitting puts more pressure on your spine and hip region than standing and the toll on your back is exacerbated by an inadequate ergonomic environment. Joint and back pain is one of the leading causes of time off work across Australia and all too often it can be attributed to prolonged sitting at work.
Alternating between sitting and standing less than a few times an hour helps promote your blood circulation, promotes joint health and correct posture – ultimately reducing the pressure you place on your spine. For more info, check out Dohrmann Consulting
○ Increase your bodies nutrient supply and circulation
○ Allows your body time to relax and recover
○ Activates and stretches out unused muscles
○ The more muscles consistantly activated, the more comfortable your body becomes
By alternating between positions regularly throughout the day we begin to increase our bodies ability to circulate blood and nutrients throughout our body. Just like the effect hunger has on our minds, our body is constantly craving the essential nutrients it needs in order to keep operating effectively. Reducing the ability for our bodies to supply itself with these nutrients directly effects our mental state and our physical state.
By ensuring your body is regularly moving, you begin to activate muscles that have become sedentary over many years. You begin to open up your body once again and the more you use and activate your muscles, the better they become at recovery and the easier it becomes for them to adapt to new positions. By not moving, tour muscles begin to lose their elasticity and constant sedentary behaviour becomes uncomfortable. Your muscles crave movement to keep them comfortable.
INCREASED ENERGY AND PRODUCTIVITY
○ Decrease fatigue and tiredness
○ Allows your body time to relax and recover
○ Increase motivation and productivity
○ Increase your nutrient supply and increase your natural energy
Generally, fatigue can be attributed to three things – diet, physical exhaustion or sitting too much.
After an hour of prolonged sitting, your muscles lack the necessary movement required to help stimulate blood flow through the body. A prolonged lack of efficient blood flow decreases oxygen supply to your muscles and brain, it reduces our ability to digest and remove waste, which means that we are no longer burning energy and we are conserving too much fuel making us feel sluggish and fatigued.
We often mistake fatigue for a lack of energy and attribute that to hunger or a low blood sugar, followed by another coffee. Alternating between sitting and standing just 10 minutes per hour is an incredibly non-invasive and natural way to increase your energy.
RETURN ON INVESTMENT (ROI)
○ Decrease sick days and time spent off work
○ Increase energy levels
○ Increase motivation and productivity
○ Gives you more time to enjoy the big things in life (family, friends, etc)
Back pain is one of the leading causes of medical issues in adults over 18 years old, with over 80% of Australians experiencing back pain at some point. The health safety benefits associated with reducing the effect prolonged sitting has on our spines means we can decrease time spent recovering from back injuries and increase productivity in all aspects. We can ensure that we spend more time enjoying the important things in life, like family and friends, rather than focusing on the negatives.
Reducing back pain has a direct effect on productivity, energy levels, stress levels, mental health and ultimately time spent off work – leading to a more positive interaction with all involved. Time to start considering the cost of not taking care of your spine.